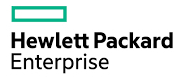 The Latest HPE SimpliVity News

Product and Solution Information, Press Releases, Announcements
SimpliVity Extends its Customer and Partner Leadership in EMEA
Posted: Tue Dec 15, 2015 04:10:42 PM

Company continues to demonstrate its hyperconverged infrastructure dominance as it expands its global reach
WESTBOROUGH, Mass.—December 15, 2015—SimpliVity, a leader in hyperconverged infrastructure revolutionizing enterprise IT, today announced a new wave of partner and customer expansion across Europe, the Middle East, and Africa (EMEA), demonstrating SimpliVity's continued dominance in the region.
"2015 has been a groundbreaking year for SimpliVity – our valuation increased to more than $1 billion, sales bookings have continued to massively grow each quarter, and we released the third generation of our OmniStack solution," said Klaus Seidl, vice president of EMEA sales, SimpliVity. "Across the board, the EMEA business has helped to lead the charge by providing about 50 percent of sales and bringing on some of SimpliVity's largest customer deployments."
New Global Operating Teams and Territories
Demand for SimpliVity's hyperconverged infrastructure continues to exponentially increase across the globe, so SimpliVity has also grown significantly to meet the needs of customers – expanding its employee base to 19 countries in EMEA and augmenting its network to more than 700 partners worldwide. Key investment areas include:
New office opening in Munich, Germany to serve as a regional hub for Europe

Extended channel presence and dedication to serve resellers in more than 60 countries
Customers Turn to Hyperconvergence across EMEA
SimpliVity continues to outperform in EMEA – with about 50 percent of sales coming from the region – including:
Costaisa in Spain
Costaisa has provided technical solutions and services to the Spanish healthcare sector for more than 45 years. As a hosting service provider, the company needs to offer its customers the best technology solution for business agility, while ensuring a high level of service and operational efficiency at optimal cost. Costaisa turned to SimpliVity for one of its customers – who serves 41,000 companies – to consolidate and simplify its Data Processing Infrastructure while adding data protection capabilities. By migrating this customer to SimpliVity's hyperconverged infrastructure, Costaisa achieved 103:1 data efficiency, saving 980 TB of storage, as well as reducing operating costs. The deployment took only one to two days and delivered a 25-50% performance increase and improved the company's disaster recovery capabilities.
"We are an outsourcing company. If we can reduce costs, we can be more competitive, and therefore serve more customers offering better services than today," said Baeta Pere, Chief Technology Officer of Costaisa. "With SimpliVity, we have achieved improvements in operating efficiency and resources, time- to-market, and flexibility."
EFS in France
EFS, the single operator of blood transfusion in France since 2000, chose the SimpliVity OmniCube solution to simplify the management of its virtualized infrastructure and optimize the backup and restore performances of its information systems. With an aging IT infrastructure at the end of its lifecycle, it was crucial for EFS to consider a complete overhaul of the infrastructure backup and restore system. The company was able to move from a heavy, laborious and time-consuming backup system to a solution that is more in line with the company's needs.
Benoit Cazenave, IT Manager EFS Alsace said: "The implementation of SimpliVity has brought us into a new era of high IT performance and reliability. It now takes us three seconds to back up 1.5 TB, less than five minutes to back up all servers, with no system slowdown and the time to deploy new servers is three to four times faster."
Municipality of Båstad in Sweden
The municipality of Båstad is a seaside town in southern Sweden. The town took advantage of a federal government disaster preparedness program to upgrade its outdated IT infrastructure. The municipality replaced its 24 rack-units of legacy IT systems with a high-availability SimpliVity OmniCube implementation distributed across two sites. The SimpliVity solution reduces storage costs, provides 51:1 data efficiency and ensures continuous IT service availability in the event of catastrophes or equipment failures and reduces total cost of ownership.
"The SimpliVity solution stood far ahead of the competition," said Robert Zackrisson, IT Operations Manager of the municipality. "The other vendors didn't offer fully converged solutions and couldn't match OmniCube's data storage and protection efficiencies. And the ability to manage the entire hyperconverged infrastructure from VMware vCenter was a real differentiator. We had a limited time window to take advantage of government funding and were able cutover to SimpliVity and decommission the legacy systems in just two days."