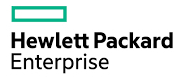 The Latest HPE SimpliVity News

Product and Solution Information, Press Releases, Announcements
10/28/2019 - Advancements to HPE SimpliVity deliver an AI-driven experience, modernizes data protection and enhances usability
SAN JOSE, Calif. – Oct. 28, 2019 – Hewlett Packard Enterprise (HPE) today announced advancements to HPE SimpliVity, the company's flagship hyperconverged infrastructure (HCI) pla . . .

12/13/2016 - SimpliVity Extends Leadership in Healthcare Industry with Support and Availability for Epic Hyperspace
Healthcare institutions choose SimpliVity to consolidate data centers, improve data protection, and meet regulatory compliance WESTBOROUGH, Massachusetts – December 13, 2016—Sim . . .

11/29/2016 - SimpliVity Announces Validation for SAP Business Suite
Leading hyperconverged provider delivers a fully protected, high-performing, scale-out infrastructure for SAP applications Westborough, Massachusetts—November 29, 2016—SimpliVit . . .

11/17/2016 - Totes-Isotoner Safeguards Data and Improves Application Performance with SimpliVity
Leading rainwear manufacturer simplifies operations for business-critical applications with hyperconverged infrastructure Westborough, Massachusetts—November 17, 2016—SimpliVity . . .

11/15/2016 - Global Financial Organizations Select SimpliVity for their Next-Generation Data Centers
Bank Central Asia, Credit and Investments Ombudsman, First Names Group, and PeoplesBank choose hyperconvergence leader to scale to meet demand, improve data protection, and reduc . . .

11/07/2016 - Red Bull Racing Chooses SimpliVity as its Exclusive Hyperconverged Infrastructure Provider
Formula One team selects SimpliVity for industry-leading performance, agility, and efficiency Westborough, Massachusetts—November 7, 2016—SimpliVity, a leader in hyperconverged . . .

10/20/2016 - SimpliVity Honored with Prestigious Customer Satisfaction Award
With a NPS of 90, the hyperconverged leader is recognized by the Technology Services Industry Association for delivering outstanding customer experience Westborough, Massachuset . . .

10/13/2016 - SimpliVity Named a Leader in Magic Quadrant for Integrated Systems by Gartner
SimpliVity growth outperforms the hyperconverged market as large enterprise deals and complete data-center transformation deals surge Westborough, Massachusetts—October 13, 2016 . . .

08/23/2016 - SimpliVity Expands Hyperconverged Portfolio with New Flash, Disaster Recovery, and VDI Capabilities
New solutions deliver the unparalleled performance, data protection, and scalability for today's enterprise workload demands Westborough, Massachusetts—August 23, 2016—SimpliVi . . .

08/15/2016 - SimpliVity Receives NorthFace ScoreBoard Award for Excellence in Customer Satisfaction
Westborough, Massachusetts—August 15, 2016 – SimpliVity, a leader in hyperconverged infrastructure revolutionizing enterprise IT, today announced it received the prestigious Nort . . .

07/11/2016 - SimpliVity Signs Distributor Agreement with Avnet to Deliver Hyperconverged Infrastructure in the US and Latin America
WESTBOROUGH, Mass. and PHOENIX—July 11, 2016—SimpliVity, a leader in hyperconverged infrastructure that's revolutionizing enterprise IT, and Avnet, a leading global technolog . . .

06/23/2016 - bet365 Selects SimpliVity for Development & UAT Deployment
9:30 am BST 23rd June, 2016: bet365, the world's largest online gambling company, has today announced the selection of SimpliVity's hyperconverged infrastructure soluti . . .

06/09/2016 - SimpliVity Announces New Solutions to Simplify and Offer Greater Choice to Enterprise Customers with Remote Sites
Leader in hyperconverged infrastructure expands its remote office portfolio with the introduction of Lenovo System x, and release of the OmniCube CN-1400 Westborough, Massachu . . .

05/23/2016 - Merlin Entertainments Transforms IT with SimpliVity Hyperconvergence
Europe's largest entertainment company realizes significant operational efficiency gains with SimpliVity hyperconverged infrastructure Westborough, Massachusetts—May . . .

04/28/2016 - Lawlords Modernizes IT and Improves Data Protection with SimpliVity
New hyperconverged infrastructure opens firm up to tender lists and mitigates business data risk London, April 28, 2016—Lawlords, a leading full-service firm of costs lawyers, w . . .

02/24/2016 - New SimpliVity Support Services Provide Choice and Global Coverage for Mission-Critical Enterprise Applications
Hyperconverged leader releases four new support tiers and adds new offerings to drive greater business benefits to customers Westborough, Massachusetts—February 24, 2016—SimpliV . . .

02/18/2016 - SimpliVity Launches New OmniStack Solution with Cisco UCS to Simplify ROBO Deployments
Leader in hyperconvergence delivers superior data protection, simplified management, and lower TCO for ROBO Westborough, Mass.—February 18, 2016—SimpliVity, a leader in hyperco . . .

01/25/2016 - SimpliVity Unleashes New Programs and Initiatives to Help Partners Harness Hyperconvergence Demand
New and enhanced programs provide additional opportunities to partners and more choice to customers WESTBOROUGH, Mass. – January 25, 2016 – SimpliVity, a leader in hyperconverge . . .

01/20/2016 - New study shows SimpliVity-Powered Clouds Rival AWS for Affordability, Efficiency, and Agility, While Providing the Resiliency and Performance Enterprises Require
At Bett 2016, wireless controller compatibility for Access Points offer SMBs a cost-effective pathway to flexible, managed solutions to better support the increasing demand for . . .

12/15/2015 - SimpliVity Extends its Customer and Partner Leadership in EMEA
Company continues to demonstrate its hyperconverged infrastructure dominance as it expands its global reach WESTBOROUGH, Mass.—December 15, 2015—SimpliVity, a leader in hypercon . . .