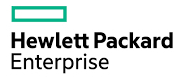 The Latest HPE SimpliVity News

Product and Solution Information, Press Releases, Announcements
SimpliVity Unleashes New Programs and Initiatives to Help Partners Harness Hyperconvergence Demand
Posted: Mon Jan 25, 2016 03:43:54 PM

New and enhanced programs provide additional opportunities to partners and more choice to customers
WESTBOROUGH, Mass. – January 25, 2016 – SimpliVity, a leader in hyperconverged infrastructure revolutionizing enterprise IT, today announced new PartnerAdvantage programs and initiatives to deliver robust opportunities and strategic enablement to partners across the globe. The Cloud Service Provider Program, Technology Alliance Program, and new advanced training for solution providers will provide partners with the tools, structure, and support necessary to succeed in capturing the growing demand for hyperconverged infrastructure.
"Since inception, SimpliVity has focused 100% on the channel, allowing us to rapidly build a vibrant and prosperous partner community focused on one thing – simplifying IT for customers," said George Hope, vice president of global channel sales, SimpliVity. "Today, we're expanding the scope of our partner program by adding new revenue and engagement opportunities, demonstrating our steadfast commitment to our partner ecosystem and their customers."
New PartnerAdvantage Programs and Initiatives
Cloud Service Provider Program
The new Cloud Service Provider Program allows partners across the globe to deliver on-demand cloud services based on the company's highly scalable, flexible, and cost-effective hyperconverged infrastructure, providing end customers with exceptional ROI and TCO savings. Available in the first quarter, the new program will enable cloud service providers to offer highly competitive, on-demand services, including infrastructure as a service (IaaS), virtual desktops as a service (DaaS), and disaster recovery as a service (DRaaS).
An essential component of SimpliVity's program is its new, flexible, consumption-based pricing model, allowing service providers to pay based on the resources they consume using SimpliVity on a per VM basis. Service providers purchasing infrastructure using traditional pricing models often have to incur high upfront costs and wait longer to achieve profitability. They are also left with all the financial risk of unused capacity or unpredictable demand.
SimpliVity's consumption-based pricing covers all hardware, software, and support. As the only hyperconverged infrastructure vendor to provide truly elastic pricing, SimpliVity minimizes the risk of demand fluctuations for cloud service providers and accelerates their journey to profitability. This pricing option is initially available to select service providers in the United States as part of a pilot program and will be rolled out more broadly in the second half of 2016.
"SimpliVity's aggressive pricing is strategic in the industry and will be a substantial benefit to customers," Walter Cook, CEO, Core BTS, Inc. "As a hybrid cloud service provider, we understand how unanticipated usage peaks or valleys can significantly impact the bottom line. However, SimpliVity's program will provide Core BTS with the peace of mind that our, and our customers' investments, are stable and we will only be paying for the services that are consumed."
Technology Alliance Program
Available now, the new Technology Alliance Program gives technology providers and system integrators access to the high growth hyperconvergence market – enabling them to integrate their offerings with SimpliVity hyperconverged infrastructure and deliver high value solutions to customers.
A key differentiator of SimpliVity's Technology Alliance program is the ability for partners to leverage the Customer Technology Showcase, SimpliVity's global hyperconvergence demo cloud, which allows alliance partners to deploy, test, and demonstrate their technology with SimpliVity. The program also provides partners with joint go-to-market planning, alignment to SimpliVity sales, marketing, and distribution channels, access to APIs and SDKs, as well as early access to new SimpliVity solutions and product enhancements.
"Eaton's power management solutions are an ideal complement to SimpliVity's hyperconverged infrastructure, further enhancing business continuity and energy efficiency," said Hervé Tardy, vice president and general manager, Distributed Power Quality Division, Eaton. "SimpliVity's Technology Alliance Program further expands our partnership by formalizing our alignment and go-to-market strategies, as well as ensuring we continue to deliver business value and seamless integration to joint customers."
"The Technology Alliances Program gives VM2020 a framework that will enhance our ability to develop, support, and market SimpliVity's hyperconverged infrastructure and their renowned data virtualization technology," said Bernardo Starosta, founder and general manager, VM2020. "Best of all, SimpliVity's early access to new products will allow our company to quickly and easily integrate their newest technologies with our solution, delivering faster value to customers."
"With the hyperconverged infrastructure market growing at an exponential rate, we are pleased to extend our market leading data security coverage and partner with top industry players and innovators like SimpliVity," said Arun Gowda, vice president of business development, Vormetric. "Together our joint solutions and the associated partner programs and initiatives are poised to add tremendous value and benefits to the customer."
Solution Provider Program
SimpliVity has enhanced its existing Solution Provider Program by expanding revenue opportunities, investing in new partner tools for deal registration and demand generation, and building the most advanced hyperconvergence training available.
Now available, the new SimpliVity Advanced Pre-Sales Concepts Training helps strategic partners boost their in depth expertise in the highly disruptive, high-growth hyperconvergence market by focusing on technology fundamentals, competitive readiness, and specific customer use cases.
"SimpliVity has always been ahead of the curve for hyperconverged infrastructure, and now we're excited to see that they're advancing their partners' skill sets as well," said Stephen Oles, managing partner and sales director, Cordicate IT. "SimpliVity's training program will not only expand our expertise and ability to deliver the most technologically advanced hyperconverged infrastructure, but it will also make Cordicate IT a true innovator in our field."