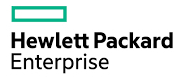 The Latest HPE SimpliVity News

Product and Solution Information, Press Releases, Announcements
New SimpliVity Support Services Provide Choice and Global Coverage for Mission-Critical Enterprise Applications
Posted: Wed Feb 24, 2016 05:04:30 PM

Hyperconverged leader releases four new support tiers and adds new offerings to drive greater business benefits to customers
Westborough, Massachusetts—February 24, 2016—SimpliVity, a leader in hyperconverged infrastructure revolutionizing enterprise IT, today announced new, comprehensive support plans and services to deliver enterprise-class quality and responsiveness with the simplicity of "one-call" convenience. Four new support plans expand customer choice and flexibility, ensuring the right level of coverage is available to meet the needs of every environment. The new plans also deliver greater enterprise value and assurance with OmniWatch, SimpliVity's new proactive support service, and premium access and advocacy options.
"Since our very first product announcement in 2013, we have been 100% committed to our customers' success, providing simple, one-call support with highly competent and trained engineers. SimpliVity now supports customers throughout the globe, 24×7, in 12 languages, including locations in North Carolina, Ireland, and Massachusetts. In addition, our staggeringly high customer satisfaction rating – 9.5 out of ten – confirms that customers are recognizing our value," said Randy Boutin, vice president of support, services and manufacturing at SimpliVity. "With our expanded offerings, we're able to deliver new levels of choice, business productivity, and hyperconvergence return on investment, especially for the enterprise."
New Tiers Allow Customers to Optimize their Support Requirements to their Environment
SimpliVity has expanded its enterprise support and services with four new enterprise plan options—Mission Critical, Business Critical, Production, and Basic. All levels provide the same essential elements, including expert technical support, software updates, online resources, and OmniWatch, but the service level agreements (SLAs) and enhanced capabilities are finely-tuned to each tier, allowing customers to align support with the needs of their environment.
A comprehensive chart of tiered services can be found on the Enterprise Support Services page.
SimpliVity's New OmniWatch Service Proactively Minimizes Downtime by Monitoring IT Systems
Standard for all support plans, OmniWatch is a new proactive and preventative service that continuously monitors and evaluates the health of a customer's hyperconverged infrastructure. With active tracking throughout the IT environment, OmniWatch will identify problems before they impact the business by filing a support case and alerting a SimpliVity support expert of potential issues or risks.
State-of-the-Art Capabilities Provide the Highest Service Levels to Enterprise Customers
SimpliVity's enhanced services provide top levels of support to enterprise customers and small and medium sized businesses that run their entire IT infrastructure on SimpliVity's hyperconverged infrastructure. New enterprise support capabilities include:
Priority access – 24x7x365 priority access places customers at the top of the queue, minimizing downtime

Annual health check – Mission-critical infrastructure is optimized with annual IT system checks that offer recommendations and best practices to improve performance and availability

Root cause analysis – After resolving an issue, support delivers a report that analyzes the problem's symptom, cause, and corrective actions, and then recommends tactics for improvement and prevention

Premium SLAs – Up to 1, 2, or 4-hour response times, and 4-hour onsite hardware support allows customers to meet mission-critical SLAs and maximizes application availability

Global support coverage – With support centers in Westborough, M.A., Raleigh, N.C., and Cork, Ireland, SimpliVity provides global, 24×7 support in 12 local languages
Premium Support Options for the Largest Enterprise Customers
With more and more Fortune 2000 enterprises turning to SimpliVity's hyperconverged infrastructure, the company is introducing add-on service options for premium, personalized support:
Designated Support Engineers – Enterprise subscribers are provided a senior support engineer to serve as a single point of contact for all questions and support issues. Assigned from day one, designated support engineers are well versed in the customer's business, IT environment, and support history, accelerating troubleshooting and resolution.

Technical Account Managers – Serving as an advocate for advancing an enterprise's IT infrastructure, a seasoned technical strategist assists with system planning, design, and workload migration; offers training and best practice advice; and performs regular system upgrades and maintenance. They also conduct proactive system audits and health checks to ensure systems are operating at peak performance.
Supporting Quotes
"In IT, we all know that data center support is essential, whether it's a natural disaster or spilled coffee, things happen that can disrupt an IT infrastructure. World-class support is really what separates a promising invention from technology leaders," said Michael Moskaluk, Director of IT & Services, Alberta Union of Provincial Employees (AUPE). "Companies like SimpliVity stand out. They're not only technologically advanced, but they've built an impressive support program with knowledgeable, friendly support experts, worldwide coverage, 24×7 availability, and proactive monitoring. With 87,000 members looking to AUPE for support, SimpliVity's services gives me the peace of mind that my infrastructure will always be available and running."