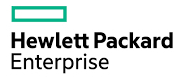 The Latest HPE SimpliVity News

Product and Solution Information, Press Releases, Announcements
Lawlords Modernizes IT and Improves Data Protection with SimpliVity
Posted: Thu Apr 28, 2016 05:31:57 PM

New hyperconverged infrastructure opens firm up to tender lists and mitigates business data risk
London, April 28, 2016—Lawlords, a leading full-service firm of costs lawyers, with offices in London, Manchester, Liverpool, and Carlisle, is benefitting from the high performance and instant availability of its business-critical applications and data on SimpliVity hyperconverged infrastructure. By updating its IT environment to one that is both agile and reliable, Lawlords is able to focus on improving business outcomes and is now eligible to be invited to tender by organizations requiring suppliers to have modern, cloud-based servers, backup, and disaster recovery capabilities.
Lawlords is a leading legal cost consultancy dedicated to providing comprehensive cost services to the legal profession, acting both for Legal 500 solicitors' practices and small local rural partnerships. The firm's aging IT infrastructure was becoming increasingly risky and costly to maintain. With concerns surrounding equipment failures, which would have the potential to impair critical IT services, and constraints surrounding inefficient tape-based backup procedures, Lawlords turned to SimpliVity.
"If a firm has a physical server and offsite backup, then often the door to the tender process is closed and this is particularly true of the public sector," said Stuart Taylor, IT manager for Lawlords. "We selected SimpliVity OmniCube to be our next-generation datacentre because of its all-encompassing feature set. With SimpliVity's built-in data protection capability, we can backup and restore all our applications across our various sites in just seconds."
With SimpliVity's hyperconverged infrastructure, Lawlords' applications and data are now backed up locally every hour and remotely every evening and the company's recovery point objectives (RPO) and recovery time objectives (RTO) have been slashed from hours to minutes or seconds.
With offices in four different locations, SimpliVity's VM-centric administration and global unified management dramatically simplifies operations for Lawlords. Now, Taylor easily manages everything from Manchester using the VMware vCenter vSphere console with which he is familiar, and he can clone, move, or restore VMs in seconds with just two or three mouse clicks, as needed.
"We urgently needed to modernize our outdated multivendor IT environment, so I spent about two months looking at traditional vendors," continues Stuart Taylor. "When I learned about SimpliVity, it took me about ten minutes to make my decision. The SimpliVity solution provides compute, storage, data protection, and more in a compact, easy-to-manage platform, and means we are able to efficiently protect our critical applications against equipment failures, administrative mishaps, or disasters to keep the business up and running."
SimpliVity's hyperconverged infrastructure is revolutionizing enterprise IT. Its OmniStack technology provides a scalable, modular, 2U building block approach that offers all the functionality of traditional IT infrastructure, but in one device and with a unified administrative interface. The solution eliminates cost and complexity by consolidating a variety of IT functions, including the hypervisor, compute, storage, network switching, replication, backup, WAN optimization, and real-time data deduplication.
"We are delighted to be working with a forward-thinking and prestigious firm such as Lawlords and excited to hear it is benefitting so much from the impressive operational efficiencies that SimpliVity delivers," said Klaus Seidl, vice president of EMEA sales, SimpliVity. "Lawlords has joined the growing number of businesses that are leading the movement away from complex infrastructure and the consequent struggle to maintain it. Instead they are embracing simplified IT, which solves their ongoing and future business needs."