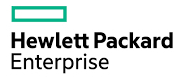 The Latest HPE SimpliVity News

Product and Solution Information, Press Releases, Announcements
bet365 Selects SimpliVity for Development & UAT Deployment
Posted: Thu Jun 23, 2016 10:44:45 AM

9:30 am BST 23rd June, 2016: bet365, the world's largest online gambling company, has today announced the selection of SimpliVity's hyperconverged infrastructure solution for its move into converged infrastructure. The aim of the initiative is to reduce the complexity and cost of deploying its development environments.
"As bet365 has grown, our SAN environment has become harder to manage at scale," said James Nightingale, Principal Systems Architect, bet365. "In addition to the high cost of ownership, we've experienced some interoperability issues that have been tough to solve."
SimpliVity was chosen for its modular approach and ease-of-use. The solution will give bet365 greater agility to scale up virtual environments quickly with little to no disruption to its development teams.
"We looked at a number of options and none were as polished or user-friendly as SimpliVity. We are particularly keen on the data deduplication capabilities and appreciate the way the IO accelerator card and tooling are integrated into the solution. We expect to see a considerable reduction in our physical storage needs," said Nightingale.
bet365 was also drawn to SimpliVity's flexible architecture, which will free the infrastructure team to explore new technologies and ensure the solution remains optimised to support the continuous growth of the business.
"One important consideration when selecting SimpliVity was its integration into VMware vSphere, its support for customers on Linux KVM and that it will support Microsoft Hyper-V. We like the fact that it's a flexible solution that will allow us to leverage new technologies and the opportunities they present," said Nightingale.
bet365 completed final testing and Operational Acceptance end of last month and have started migrating the first development work loads.  "We are already impressed with the early dedupe rates we are seeing with these real world examples," said Nightingale.
"bet365 is in a fast-paced, highly competitive, and quickly growing industry, so it was essential for them to choose the most-efficient, simple, and cost-effective solution available to support their needs," said Klaus Seidl, VP EMEA Sales, SimpliVity. "Our hyperconverged infrastructure combines all the enterprise IT capabilities required to run mission-critical applications with the cloud economics and agility users require, something no other IT infrastructure company has been able to offer."