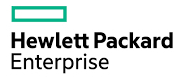 The Latest HPE SimpliVity News

Product and Solution Information, Press Releases, Announcements
SimpliVity Receives NorthFace ScoreBoard Award for Excellence in Customer Satisfaction
Posted: Mon Aug 15, 2016 08:21:08 AM

Westborough, Massachusetts—August 15, 2016 – SimpliVity, a leader in hyperconverged infrastructure revolutionizing enterprise IT, today announced it received the prestigious NorthFace ScoreBoard AwardSM from Omega Management Group Corp in recognition of achieving excellence in customer service during calendar year 2015. Building on this achievement, in 2016 SimpliVity has cemented its industry-leading position in providing a superior customer experience through a Net Promoter Score (NPS) of 90 – far outperforming the average score of other high-tech companies, which NPS Benchmarks cites as 61.
The NorthFace ScoreBoard Award recognizes organizations that not only offer exemplary customer service, but also center their existence on a deep commitment to exceeding customer expectations. Since 2000, the award has been presented annually to companies that, as rated solely by their own customers, exceeded expectations in customer satisfaction during the prior calendar year.
"SimpliVity was founded with the mission to simplify IT so that our customers could focus their time on driving business value, rather than maintaining complex systems. We understood from day one that customers would entrust SimpliVity to deliver an enterprise-class experience for their most critical business applications. Our team is comprised of best-in-class talent – with a single goal of delivering outstanding customer service and satisfaction – so our customers can quickly turn their attention back to what matters most," said Randy Boutin, VP of support, services and manufacturing, SimpliVity. "On behalf of our entire organization, I am extremely pleased to accept this award. We're humbled by our customers' loyalty and recognition, and we believe that it reflects the extraordinary level of effort, dedication, and commitment that our team brings to every customer."
"SimpliVity has not only built a rock solid product, it has built behind it an equally impressive support program with knowledgeable, friendly support experts, worldwide coverage, 24×7 availability and proactive monitoring, which gives me 'peace of mind' that my infrastructure will always be available and running to support my business," said Tom Foresta, VP and CIO, Randolph Savings Bank.
Omega's methodology measures customer satisfaction and loyalty levels on a five-point scale in such categories as technical support, field service, customer service, and account management. The NorthFace ScoreBoard Award recipients are companies that, based solely on survey responses from their own customers, achieved a 4.0 or above out of a possible 5.0.
"Due to its unique 'customer-only vote' criteria, the NorthFace ScoreBoard Award has been viewed from its inception as the only objective benchmark for excellence in customer service," said John Alexander Maraganis, president and CEO, Omega. "Our research indicates that companies like SimpliVity, who consistently achieve a 4.0 rating or above, which we call the 'Loyalty Zone,' are succeeding in locking in profitable, long-term customer relationships, and this significantly raises the bar on their competitors."