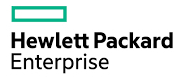 The Latest HPE SimpliVity News

Product and Solution Information, Press Releases, Announcements
SimpliVity Expands Hyperconverged Portfolio with New Flash, Disaster Recovery, and VDI Capabilities
Posted: Tue Aug 23, 2016 10:32:18 AM

New solutions deliver the unparalleled performance, data protection, and scalability for today's enterprise workload demands
Westborough, Massachusetts—August 23, 2016—SimpliVity, a leader in hyperconverged infrastructure revolutionizing enterprise IT, today announced new solutions and enhancements to its transformational data center technologies. The company unveiled a high-powered, all-flash hyperconverged offering, a one-click disaster recovery solution, an application-aware backup capability, and increased scalability for VDI that broadens the company's portfolio for providing top-tier performance and agility for the enterprise, while still being accessible for the midmarket.
"Extending our leadership in the hyperconverged space is dependent on our ability to innovate and broaden our offerings to further simplify today's complex data center environments," said Jesse St. Laurent, VP product strategy, SimpliVity. "SimpliVity's consistently high Net Promoter Score (NPS) of 90 demonstrates not only our outstanding customer satisfaction, but reflects our superior offerings as well. These new solutions get at the heart of some of the most common issues plaguing our customers—workload, data protection and scalability—and will greatly benefit both enterprise and midmarket customers."
All-Flash Solution Performs for Even the Most Demanding Workloads
Powered by SimpliVity's technologically-superior Data Virtualization Platform, the new all-flash solution provides peak and predictable performance for the most data-intensive applications, such as online transaction processing and big data analytics. The solution:
Accelerates application speeds and permits higher amounts of concurrent workloads—increasing application performance by up to 5X and reducing latency by up to 80%.

Provides the highest level of resiliency to media failure with fewer nodes than any other hyperconverged vendor.

Delivers the best value of any all-flash hyperconverged solution with the lowest price per fully protected VM.

Enables customers to choose their preferred x86 platform.
"Peak and predictable performance for mission-critical workloads is absolutely crucial to the success of our IT team and to our business," said Steven Senecal, Applied Infrastructure Technologist, Travelport. "We've already seen an incredible improvement in application performance since deploying SimpliVity, and that's with the standard solution, so we are excited to see SimpliVity kick up performance yet another notch with the all-flash option."
New Data Protection Features Are Unprecedented in Hyperconverged Market
As the only hyperconverged infrastructure provider to deliver full-featured, built-in data protection, SimpliVity holds a wide lead in features and capabilities surrounding backup and recovery. According to an IDC white paper*, sponsored by SimpliVity, 51 percent of customers eliminate third-party backup and replication solutions in favor of SimpliVity's built-in data protection.
RapidDR Fast-Tracks Disaster Recovery for the Enterprise
According to the Ponemon Institute, downtime can cost businesses an average of $9,000 per minute, making disaster recovery essential for all organizations. SimpliVity RapidDR speeds up and simplifies the recovery of workloads in the event of a disaster by automating the process for all VMs. The solution:
Automates disaster recovery with a single click, minimizing service disruptions and reducing recovery times by 70 percent or more when compared to manual procedures.

Eliminates the expense and complexity of special-purpose disaster recovery tools and stand-alone replication products.

Streamlines the disaster recovery planning and configuration process with an intuitive, VM-centric, 5-step GUI.
Application-Aware Backups Provide More Automation, Tighter Integration for Tier-1 Apps
With 83 percent of customers running Microsoft SQL Server on SimpliVity hyperconverged infrastructure, SimpliVity has expanded its capabilities for application-aware backups for Microsoft SQL Server, allowing customers to:
Tightly integrate at the application level for Microsoft SQL Server databases and automate backup and recovery activities to improve the operational efficiency of IT.

Improve recovery point objectives and automate the recovery process, thereby shortening the recovery time for top tier applications.

Eliminate third-party backup applications, dramatically reducing the total cost of ownership for the application.
SimpliVity Delivers Industry-Leading Enterprise Scale for VDI
As the only LoginVSI-validated hyperconverged vendor, SimpliVity has extended its lead in virtual desktop infrastructure (VDI) with the ability to support up to 4,000 office worker desktops in a single VDI building block. SimpliVity's VDI solution:
Delivers the best performing end-user experience at a lower cost per desktop by providing the highest density of desktops per node.
Demonstrates unmatched VDI performance – 1,000 logins in 1,000 seconds and 1,000 desktops provisioned in 70 minutes.
Provides superior resiliency to keep desktops up and running with built-in data protection, high availability, and site-to-site disaster recovery.
"The performance of SimpliVity's VDI implementation was one of the key factors we considered when choosing vendors," said Jay Wehring, platforms director, The Container Store. "SimpliVity was the clear winner when we evaluated all the vendors for VDI, and greater scale at a lower cost per desktop puts them even further ahead of the pack."