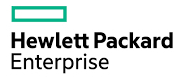 The Latest HPE SimpliVity News

Product and Solution Information, Press Releases, Announcements
SimpliVity Named a Leader in Magic Quadrant for Integrated Systems by Gartner
Posted: Thu Oct 13, 2016 03:35:05 PM

SimpliVity growth outperforms the hyperconverged market as large enterprise deals and complete data-center transformation deals surge
Westborough, Massachusetts—October 13, 2016—SimpliVity, a leader in hyperconverged infrastructure revolutionizing enterprise IT, was today named a Leader by Gartner, Inc. in the global research firm's October 2016 Magic Quadrant for Integrated Systems for its ability to execute and its completeness of vision.
"Hyperconvergence has reached an inflection point in the market and is moving toward greater mainstream adoption. The largest global enterprises are modernizing their data centers with SimpliVity, including a Fortune 50 financial services firm that standardized on SimpliVity for 100 percent of applications, including mission critical, thereby reducing data center costs by 75 percent and footprint by ten-fold," said Doron Kempel, CEO, SimpliVity. "SimpliVity is the only vendor to offer true, enterprise-grade hyperconvergence with comprehensive data storage services built-in – including native data deduplication, backup, and data protection. We believe our growth rate that outperforms the market, superior customer satisfaction rates, and recent Magic Quadrant position are clear indications that we are setting the standard for next-generation enterprise data centers with our OmniStack Data Virtualization Platform."
SimpliVity's Annual Growth Rate Outpaces the Hyperconverged Industry
SimpliVity's rapid expansion over the past year has not only outperformed the annual growth rate of the integrated systems market, but also the rapidly expanding hyperconverged infrastructure segment. In fact, according to Gartner's latest market share report, published in August 2016:
The HCIS segment [hyperconverged integrated systems] achieved an estimated 71.4% annual growth rate for the 2014-2015 calendar year, and the Gartner report estimates that SimpliVity's annual growth outpaced the market at over 110%.*
Enterprise Sales Thrive as SimpliVity Delivers Software-based Cloud Alternative
SimpliVity believes the demand for its hyperconverged infrastructure solutions has continued to surge through Q2 2016 in large part due to the company's ability to deliver a software-based solution that is a more scalable, affordable alternative to the cloud – up to 49% TCO savings. In fact, year over year bookings of the company's OmniStack software, which can run on Dell, Lenovo, or Cisco servers, grew by 2.5x. Enterprise demand for SimpliVity's high-end models with the OmniStack software also soared, as the company saw:
A 3x quarter over quarter increase in the number of OmniCube 5400 model units sold

A 4x quarter over quarter boost in the number of OmniStack with Cisco UCS for Large Enterprises units sold
Superior Technology and Customer Service Leadership in the Industry
As of October 13, 2016, SimpliVity has an Overall Rating of 4.9 out of 5.0 in the Integrated Systems market, based on 33 reviews on Gartner Peer Insights, the analyst firm's crowd-sourced peer reviews site. Several top-tier industry organizations also recently recognized SimpliVity for its technological achievements and success, which we believe further demonstrates the company's leadership:
Received a top Net Promoter Score of 90, and also the NorthFace ScoreBoard Award by Omega Management Group Corp. for excellence in customer satisfaction

Named a Leader in The Forrester Wave: Hyperconverged Infrastructure (HCI), Q3 2016

Recognized as the only IT infrastructure vendor on CBNC's Disruptor 50 list
Growing Partner Investment and Commitment
SimpliVity has doubled down on its channel investment, focusing on advancing its distributor program and empowering partners to be self-sufficient and autonomous.
Voted the Overall Winner by value-added resellers for the Converged / Hyperconverged category in CRN's Annual Report Card, outscoring IT industry giants in every support subcategory

Announced a new partnership with Avnet, a leading distribution company, that will support SimpliVity solutions in the U.S. and expand its reach into Latin America

Doubled the number of partners quarter over quarter that are certified to deliver deployment services to customers
"SimpliVity's growth over the past year – and more specifically the past quarter – has been incredible," said Robert Murphy, President, Presidio North. "The company has differentiated itself as a hyperconverged infrastructure vendor by providing all 'data' services, including data protection, within their solution. This, coupled with the customer's adoption of their servers, has let SimpliVity gain ground with the top enterprises in the world. For Presidio, being at the forefront of enabling our customers to transform their businesses using digital transformation technologies like multi cloud, Internet of Things, and cyber security is crucial. Our customers rely on innovations like SimpliVity's scalable hyperconverged infrastructure and data solutions."
*Source: Gartner, Market Share Analysis: Data Center Hardware Integrated Systems, Worldwide, 2015, Aman Munglani, 15 August 2016, G00307987