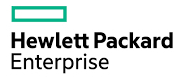 The Latest HPE SimpliVity News

Product and Solution Information, Press Releases, Announcements
SimpliVity Honored with Prestigious Customer Satisfaction Award
Posted: Thu Oct 20, 2016 03:24:13 PM

With a NPS of 90, the hyperconverged leader is recognized by the Technology Services Industry Association for delivering outstanding customer experience
Westborough, Massachusetts—October 20, 2016 – SimpliVity, a leader in hyperconverged infrastructure revolutionizing enterprise IT, today announced that the company's world-class customer support operations received the Technology Services Industry Association (TSIA) STAR Award for Best Practices in the Delivery of Customer Success & Support. As the only hyperconverged infrastructure provider to be chosen, SimpliVity's achievement further validates the company's consistent delivery of top-tier customer support and satisfaction.
The TSIA Star Awards are one of the highest honors in the technology services industry, acknowledging companies that provide the utmost support and service experience to customers. The STAR Award for Best Practices in the Delivery of Support Services recognizes the company that has optimized the customer experience with best practices in people, process, and/or technology to increase agent productivity, service levels or customer satisfaction, increase problem avoidance or effectively handle more interactions using unassisted and assisted channels.
"SimpliVity's chief mission is to simplify the lives of our customers," said Randy Boutin, vice president of support and manufacturing, SimpliVity. "We extend that mission beyond just the product. It has to include customer support as well. It's why we've invested in global 24/7 coverage, proactive support monitoring, predictive analytics and premium support options. This recognition from TSIA is yet another clear indicator that SimpliVity provides an enterprise-grade customer experience and it signals the latest acknowledgment of our commitment to our users."
In addition to the STAR Awards, SimpliVity recently won the NorthFace ScoreBoard customer satisfaction award from the Omega Management Group Corp. and demonstrated its dedication to customer excellence by far outperforming the customer support market by achieving a top Net Promoter Score of 90.
"The STAR Awards program is a long-standing honor in the technology services industry, recognizing organizations that set the standard for leadership and dedication to this important market space," said J.B. Wood, president and CEO of TSIA. "SimpliVity has clearly demonstrated its high-level commitment to delivering world-class results in the area of support services, and it was an honor to recognize them at our TSW conference."
Companies seeking the STAR Award undergo a rigorous evaluation process, with the winners selected by TSIA's service discipline advisory board members. Since its inception in 1990, the STAR Awards have become one of the highest honors in the technology services industry, acknowledging the contribution of companies of all sizes to the continual improvement of technology services delivery industry-wide. For information on the STAR Awards, go to www.tsia.com/awards_and_certifications/star_awards.html