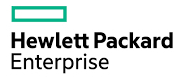 The Latest HPE SimpliVity News

Product and Solution Information, Press Releases, Announcements
Red Bull Racing Chooses SimpliVity as its Exclusive Hyperconverged Infrastructure Provider
Posted: Mon Nov 07, 2016 04:55:31 PM

Formula One team selects SimpliVity for industry-leading performance, agility, and efficiency
Westborough, Massachusetts—November 7, 2016—SimpliVity, a leader in hyperconverged infrastructure revolutionizing enterprise IT, today announced that Red Bull Racing, a leading Formula One racing team, has turned to SimpliVity to refresh its virtualized IT infrastructure on and off the track. With SimpliVity, Red Bull Racing is able to realize substantial data efficiency and capacity space savings, major improvements in application performance, data processing, VDI workstations, and a reduced total cost of ownership.
SimpliVity is a leader in hyperconverged infrastructure and provides the world's most complete hyperconverged solution by combining all the systems and functionality of an entire data center stack—including compute, storage, network switching, replication, and more—onto industry-standard x86 hardware.
Red Bull Racing is one of the world's leading Formula One racing teams. Despite being a relative newcomer in the sport, the organization has put together an impressive record with 154 wins and four double (Driver's and Constructor's) world championships in just a 12-season history. Critical to their success is a robust and responsive IT infrastructure, underpinning both use in the factory and also remotely from the circuits around the world. According to the IT team, application processes involving some real-time data processing has been reduced by as much as 60% with SimpliVity. The team also found in its testing that SimpliVity delivered twice the performance of other leading hyperconverged competitors.
The racing team first invested in SimpliVity in 2015 when it needed a way to more efficiently and reliably run BAU systems such as ERP, mission-critical in-house applications, SQL Server, and VDI. The organization has now selected SimpliVity to extend its hyperconverged investment in the following ways:
Critical trackside virtualized infrastructure for general workloads and data analysis

A half-sized replica of the race hyperconverged infrastructure to be used for testing purposes

A separate logical data center dedicated to data processing and general workloads at Red Bull Racing's wind tunnel

A stretched cluster deployment providing highest levels of availability across two data centers for high frame-rate VDI workloads

GPU accelerated high-performance VDI to support demanding 2D and 3D workstations

Expansion of the hyperconverged infrastructure for mixed workload virtual servers
"We did our homework before committing to a solution for our virtualized infrastructure, evaluating all of the leading hyperconverged and traditional infrastructure vendors. We found that SimpliVity gave us predictably high performance while actually improving our efficiency—in fact they provide 2x better performance for our use cases compared to the other leading hyperconverged vendors." said Matt Cadieux, CIO, Red Bull Racing. "SimpliVity has made a very positive impact on our infrastructure – operations and management are now quantifiably easier for the IT team – and we're excited to be expanding this incredible performance to the track as well."
"Red Bull Racing is an organization known for its creativity, speed, and innovation. The racing team's implementation of SimpliVity will help to further separate Red Bull Racing as a leader in Formula One, enabling the team to focus more on the success of its cars and drivers, and less on its IT infrastructure," said Jesse St. Laurent, VP product strategy, SimpliVity.