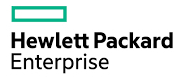 The Latest HPE SimpliVity News

Product and Solution Information, Press Releases, Announcements
Global Financial Organizations Select SimpliVity for their Next-Generation Data Centers
Posted: Tue Nov 15, 2016 06:16:34 PM

Bank Central Asia, Credit and Investments Ombudsman, First Names Group, and PeoplesBank choose hyperconvergence leader to scale to meet demand, improve data protection, and reduce complexity
WESTBOROUGH, Mass. — November 15, 2016 — SimpliVity, a hyperconverged infrastructure leader powering the world's most efficient and resilient data centers, today showcased its strength in the financial services and banking industries, highlighting four customers from around the world that have selected SimpliVity's market-leading solution. The company's OmniStack technology enables leading financial institutions like Bank Central Asia, Credit and Investments Ombudsman, First Names Group, and PeoplesBank to transform their IT infrastructures and achieve the enterprise-class performance and availability their businesses demand, with the cloud economics their IT leaders require.
Financial services companies, like all companies, need constant access to their data, top-tier performance, and high availability to support their most recent information as well as application level disaster recovery. They can't afford to have data corrupted or lost and it is imperative that enterprise applications remain predictable and at peak performance, even in the event of a site failure. SimpliVity hyperconverged infrastructure improves application performance while combining all core data center functions to massively simplify enterprise IT environments. The solution also offers built-in data protection, and disaster recovery capabilities, at a VM or application level to dramatically shrink recovery point and recovery time objectives, ensuring the availability and resiliency of mission-critical applications.
"SimpliVity offers the most comprehensive hyperconverged solution in the market," said Rich Kucharski, VP solutions architecture, SimpliVity. "Companies in the finance and banking industries cannot afford to go offline or have their mission-critical applications underperform. It is very telling that these companies trust SimpliVity with their most crucial workloads and applications. We are pleased to work with these enterprises to move them into a truly hyperconverged environment that delivers incredible elasticity, availability, agility, and superior cost savings."
Bank Central Asia Realizes Real Data Efficiency with SimpliVity
Bank Central Asia was looking for an all-in-one infrastructure solution that could provide dramatic improvements in data efficiency at both core data centers and disaster recovery sites. As one of the largest regional banks in Indonesia, the bank needed a reliable data center solution that was able to provide enterprise performance, predictability, and protection. SimpliVity's solution allows Bank Central Asia to reap the benefits of global inline deduplication, compression, and optimization, including backup without additional licensing and without impacting server performance.
"SimpliVity brings something new to the table. By deduplicating, compressing, and optimizing all data, at inception, we're able to achieve unmatched data efficiency without needing a specialized system," said Hermawan Thendean, executive vice president information technology group, Bank Central Asia. "It's unlike anything else other hyperconverged vendors are offering. The company has built something really revolutionary by delivering one complete solution for the data center."
Credit and Investments Ombudsman Deploys SimpliVity to Meet Growing Enterprise Demands
Headquartered in Sydney, Australia, Credit and Investments Ombudsman provides consumers with a free and impartial dispute resolution service as an alternative to legal proceedings for resolving complaints with their financial services and product providers. As the company underwent a period of rapid growth, it found it was in need of an IT infrastructure that would scale along with the company. The organization also needed to improve its disaster recovery options – in its early growth phase, the IT team was performing weekly full backups and nightly incrementals. However, as the business expanded, so too did its data protection needs. With SimpliVity, Credit and Investments Ombudsman now has disaster recovery fully integrated into their IT infrastructure, dramatically improving the company's recovery time objectives and recovery point objectives in a disaster scenario.
"SimpliVity has vastly simplified operations for our IT team," said Matt Grech, IT manager, Credit and Investments Ombudsman. "The complexity of a typical SAN environment is removed and our disaster recovery capabilities are much improved, as well. The performance of our hyperconverged environment has been so incredible, we are currently working on standardizing on SimpliVity for all of our IT infrastructure needs. This is truly an enterprise solution."
First Names Group Improves Scalability and Simplifies Management with SimpliVity
When the IT team was tasked with improving the network of First Names Group, the first priority was to upgrade the underlying IT infrastructure. First Names Group's previous infrastructure was made up of various legacy technologies and the incumbent infrastructure environment was not designed to scale in line with the organization's growth objectives. To improve business productivity and maximize IT resources, First Names Group deployed hyperconverged infrastructure. With the new IT infrastructure, the company now doesn't have to worry about if its IT infrastructure can scale to handle periods of growth. SimpliVity's solution is designed in a scale-out model where x86 building blocks can be added to meet the needs of all growing enterprises. The company also needed a solution that could be managed from a single interface. SimpliVity's global unified management enables First Names Group to do just that as the IT team now manages the entire SimpliVity solution, in all locations, from a single pane-of-glass.
"There was a lot to consider in choosing the right solution to improve our IT environment now, while remaining capable of dealing with future demand as well. We were originally looking at traditional IT vendor solutions, but when we found SimpliVity, it was like a breath of fresh air," said Ian Quayle, associate director, First Names Group. "Once we saw that SimpliVity enabled one-click operations where, say, a workload could be transferred in just a few seconds to the other side of the globe, we knew SimpliVity was something revolutionary."
PeoplesBank Future-Proofs its Data Center with Hyperconvergence
To replace its aging and outdated legacy IT infrastructure, PeoplesBank decided to use a technology refresh as an opportunity to invest in a hyperconverged solution. With a hyperconverged implementation spanning two sites for disaster recovery, PeoplesBank is running core mission-critical applications on SimpliVity, including Microsoft Exchange and Microsoft SQL Server, as well as other industry-specific applications. The organization has also improved and automated its disaster recovery posture, taking advantage of SimpliVity's built-in data protection capabilities.
"I wanted a solution that would make our data center future-proof," said Joe Zazzaro, CIO, PeoplesBank. "SimpliVity has made our entire data center more efficient, much simpler, and more innovative. We are able to work on new projects now with SimpliVity that we simply didn't have the bandwidth for prior to going hyperconverged. The impact of SimpliVity and the efficiency it enables has been felt not just in our IT department, but across all facets of the business."