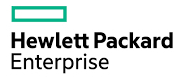 The Latest HPE SimpliVity News

Product and Solution Information, Press Releases, Announcements
Totes-Isotoner Safeguards Data and Improves Application Performance with SimpliVity
Posted: Thu Nov 17, 2016 03:42:07 PM

Leading rainwear manufacturer simplifies operations for business-critical applications with hyperconverged infrastructure
Westborough, Massachusetts—November 17, 2016—SimpliVity, a hyperconverged infrastructure leader powering the world's most efficient and resilient data centers, today announced that Totes-Isotoner is using SimpliVity to run business-critical applications, reduce operational expenses, and is experiencing significant cost savings when compared to alternative solutions. A leading maker, marketer, and supplier of umbrellas, gloves, slippers, and rainwear products, Totes-Isotoner deployed SimpliVity as a dedicated infrastructure for a new Enterprise Resource Planning (ERP) implementation on Oracle JD Edwards EnterpriseOne.
"We wanted to look forward when selecting this solution. We wanted something that would meet the performance we needed for the new ERP implementation right now, but also a solution that was versatile, highly-scalable, and that could support more business-critical applications in the future as we expand our hyperconverged investment to other locations and facets of the business," said Preston Cruser, Director of IT Infrastructure and Operations, Totes-Isotoner. "SimpliVity's OmniCube was exactly what we were looking for. Not only is it a future-proof solution, but it offers unmatched protection for all of our business-critical applications. Instead of waiting hours for backup and recovery operations to take place, these functions happen in seconds with SimpliVity."
Based on the success of its ERP implementation, Totes-Isotoner has decided to standardize on SimpliVity hyperconverged infrastructure for its next-generation IT architecture, and is currently in the process of decommissioning its legacy IT systems as it migrates workloads and IT services onto hyperconverged infrastructure.
"We have been incredibly impressed with the SimpliVity solution. It's not often enough an IT infrastructure company delivers exactly what is promised, but that has been the case with SimpliVity," said Preston Cruser, Director of IT Infrastructure and Operations, Totes-Isotoner. "The technology really is as good as advertised. It was easy to deploy and we were up and running in less than a day, delivering far greater capacity, performance, and all-around results to our business."
SimpliVity delivers incredible capacity and performance in a small footprint. A reduced data center footprint will further lessen the total cost of ownership for Totes-Isotoner as the company saves on floor-space and power and cooling. By taking advantage of SimpliVity's OmniStack Data Virtualization Platform, Totes is able to maintain 50.32 TB of logical data using only 1.53 TB of physical storage, realizing a data efficiency ratio of 32.9:1.
"Totes-Isotoner is a proven leader and a well-known innovator in its industry. With hyperconverged infrastructure, Totes-Isotoner will be able to spend even more time focusing on its new projects, enabling its IT team to be creative and uninhibited when driving business value," said Marianne Budnik, CMO, SimpliVity.