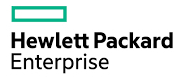 The Latest HPE SimpliVity News

Product and Solution Information, Press Releases, Announcements
SimpliVity Announces Validation for SAP Business Suite
Posted: Tue Nov 29, 2016 05:38:12 PM

Leading hyperconverged provider delivers a fully protected, high-performing, scale-out infrastructure for SAP applications
Westborough, Massachusetts—November 29, 2016—SimpliVity, a hyperconverged infrastructure leader powering the world's most efficient and resilient data centers, today announced that the company has validated SAP® Business Suite on its OmniStack hyperconverged infrastructure. With built-in data protection, high availability, and simple scalability, SimpliVity's advanced architecture provides an enterprise-grade environment for all SAP applications.
"Planning and building the required infrastructure components for complex, mission-critical enterprise applications like SAP Business Suite can often tax IT professionals and departments, demanding an unusually high effort level and specific expertise across several technology disciplines," said Jesse St. Laurent, vice president of product strategy, SimpliVity. "But we minimize the toll on our customers by covering all operational dimensions—including high-availability, backup and restore, and disaster recovery—in a single platform, simplifying the infrastructure implementation and maintenance, and giving IT more time to focus on driving other projects to support the business."
SimpliVity combines all IT infrastructure and advanced data services into one solution, providing the following benefits to customers with SAP Business Suite:
Simplified infrastructure planning and implementation with scale-as-you-grow functionality

High availability and native resiliency protection for SAP applications, even if hardware fails

Dramatic reduction of recovery time objectives in the case of a disaster thanks to built-in, VM-centric backup and restore features

The elimination of time consuming and effort-intensive tasks to refresh QA-Systems or create new sandbox systems as a result of streamlined Dev/Test environment functionalities
Availability
SimpliVity hyperconverged infrastructure with SAP Business Suite is available now. Customers can see the reference architecture and implementation guide for more information.